Get Best Pest Control in Kopar Khairane
Are you looking for the best pest control in Kopar Khairane? Then this is the right place. Because Maxo is providing the No.1 pest control services. 
Maxo covers all pests like- cockroaches, bedbugs, termites,  rodents, lizards, and spiders. 
Best Safety Standards We Follow
About Maxo Pest Control Pest Control in Kopar Khairane
Maxo pest control in Kopar Khairane is a professional pest management firm. We established this firm in Kopar Khairane with the perspective of human health & hygiene.
Treatment With Globally Certified Best  Chemical
Highly Trained and Professional Technician.
100% Satisfaction Guarantee.
ISO Certified Company.
One Year Full Guarantee Cover
Our team is experienced, competent & professional. So that technician manages all your pest-related problems. Offering pest control services to residences, societies, offices, godowns, factories, hotels, and malls. For example – Lodha, Palava, Kalpatru, Hiranandani. 
However, Maxo not only provides convenient, odorless, and hassle-free services but also uses WHO-recommended chemicals. 
Since 2004, We have been Kopar Khairane's leading pest control services provider. And most trusted for residential and commercial.
As a result, we safely eliminate all unwanted pests for example-termites, cockroaches, bedbugs, spiders, and lizards.
Get Rid With Pest in One Call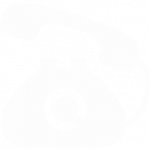 Why to Choose Maxo Pest Control in Kopar Khairane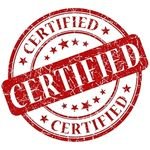 Licensed & Protected
A great, professional, and high-quality team. So, our well-trained staff will protect your home and family against any pests.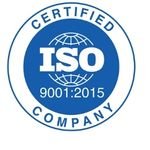 ISO Certified Company
The company for safe pest removal. We Know all about annoying insect And providing best pest control treatment.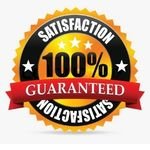 100% Satisfaction Guarantee
Maxo pest control pest control in Kopar Khairane are providing 100% satisfactory results. And giving one year guarantee for free.
ECO Friendly Chemical
Using ECO-friendly chemicals. So that, it controls a pest in a safe environment. Hence using WHO described chemical.
Get Rid With Pest in One Call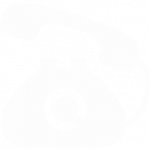 I was frustrated with cockroaches many were roaming in the kitchen area, on the dining table, even in my bedroom also. I contacted 2 pest control companies but the result was not satisfying but when I took the services from Maxo pest control. They did a tremendous job. Now 6 month has been gone and I am not seeing any cockroaches in flat. Thanks to Maxo pest control.
I was not able to sleep in the night properly because bedbugs. Bedbugs bite was disturbing my relaxing night. But thanks to Maxo pest control guys. I contacted them and Now I can sleep properly. Because they did best pest control for bedbugs on my flat. If have to give the review to Maxo team I will give 5 out of 5 star. Genuinely these guys are very professional.
My furniture was about damaged. One day I saw that a brown line on the wall near to wardrobe in the bedroom. I thought it is the symptoms of termites. And then I contacted Maxo pest control. Now I am very satisfied with the result. Realy I save lots of money on furniture. Happy their work. I will refer this company to everyone. And one thing I will give 5-star ratings.
Pest control services and process
Kopar Khairane is a node of Navi Mumbai . It was built mostly on reclaimed land by City and Industrial Development Corporation (CIDCO).
Kopar Khairane railway station is located in sector-8A of the node. On the Thane-Belapur roadside of the station is located the enormous Dhirubhai Ambani Knowledge City (DAKC), the headquarters of Reliance Communications – the largest CDMA telecom operator in India. Also located closely is Millennium Business Park (MBP) which houses software consulting companies such as Allied Digital, Patni Computer Systems, Mastek Ltd, L & T Infotech, L & T Control & Automation Unit, 3Di Systems, Hexaware Technologies Ltd., Object Edge India, etc. It also has huge residential towers such as Balaji Gardens and FAM Society Ltd. Sector-11,12,14,15, 20 of Kopar Khairane are considered as the best sectors. The new lokmanya tilak institute of architecture and design studies (L.T.I.A.D.S) and LTCOE have added up to the good educational facilities of kopar khairane.
What are the pest control services?
Pest Control is the process of controlling pests. For example – cockroaches, flies, spiders, termites, bed bugs, rodents, mosquitoes, and lizards. In other words, Pest control provides a pest-free environment. 
Also, Many pests carry various bacteria. So that these insects spread many diseases. These insects infest humans and their properties. Even, it could be costlier damage. 
So It's necessary for everyone to live in hygienic areas. In other words, without pests in your surrounding.
Maxo is providing the best pest control in Kopar Khairane. Even, provide impressive guaranteed results. Our pest control technician is professional and well-trained. thus, they are now experts in their field. 
Nowadays we can see rodents roaming in the house or eating important files. Even,  termites can damage furniture in silent mode. If you will ignore it they can damage more. So, you should take pest control service on time.
1. Cockroaches pest control in Kopar Khairane
Cockroaches are very tough pests. It comes in the sciences name of the ballot. Even, many of them are associated with human habitats which can make us ill. So if you are looking for a solution to control these cockroaches in Kopar Khairane, navi mumbai. Then, you should contact Maxo pest control.
Almost four species are well known as cockroaches.
What is the process of cockroach pest control to be?
First, our technician inspects the infestation area at your place. Although, cockroaches live in the kitchen area, under the sink basin, wooden furniture, and bathroom. 
After, inspecting the site technician will do the treatment. For providing impressive results. 
Treatment performs in two steps.
In the first steps, the pest control technician will apply gel dots on furniture. But, He applies gel to the corner of the cabinet hinge. Therefore, it will not be visible from the outside. In this treatment, he covers all the furniture.
 If there would be a modular kitchen, then he apply the gel on every cabinets' hinges. Gel treatment helps to get 100% results. its effect slowly and strong.
After Completing the first step. Secondly, the technician makes a chemical solution. He makes the solution of chemicals and water.  A well-trained technician sprays the chemical solution on the wall corner, bathroom, window, and door. 
However, those chemicals are not harmful to the human body. Sometimes, cockroaches are not finished at moment. But you don't have to be panic because sometimes it takes 20 days to affect every cockroach. 
In some cases, cockroaches hid in their holes. So the result may be seen as late.
What is the symptoms of cockroaches?
The majority of cockroaches live in the kitchen area.

Cockroaches come outside in the dark or at night.

They live in dirty places near the dustbin.

They leave small brown eggs. Even, you can see it in the office cabinet.
What is the service time frame?
Maxo provides 3 services in a year frequently gap of 4 months. For example, if you take the 1st service on 9th January 2021. Further, 2nd service comes on 9th May 2021. And 3rd service time 9th October 2021.
Warranty for pest control in Kopar Khairane
A one-year full warranty will be cover. Therefore, you can contact us if you're not satisfied with the result. And, get another free service in 72 hours.
What precaution needs to follow during pest control?
Need to follow precautions during pest control in Kopar Khairane.

Allow ventilation during the spray is used at home.

Keep all food items sealed in a container.

Do not wipe out gel spots or dots.

Keep gadgets and utensils away from the pest control area.

After service does not use treated are for 3 hours.

Do not eat or smoke During pest control service.

Our technicians use Eco-friendly chemicals and government-approved chemicals.

Keep away newborn babies, pregnant women, old person asthma patients.
Home-made remedies to control cockroaches.
Along with professional pest control in Kopar Khairane. Although, you can also reduce the cockroach population in your home. So, you need to limit their access to water, food, and shelter.
Seal entry points for example cracks in floors and walls.

Fix leaky pipes in the home.

Clean dirty dishes immediately after use.

Store food in airtight containers (including food in cabinets).

Even clean pets' food bowls.

Sweep up food crumbs from tables, counters, stovetop, and floors

Vacuum and mop floors frequently.

Clean (at least annually) around the sofa and under furniture that is rarely moved.

Clear out clutter from wardrobe cabinets, shelves, and drawers.
Disease due to cockroaches
Cockroaches can spread many diseases. Because of their frequent eating nature. So they can spread germs on food. Even, this pest can directly contact humans also. Cockroaches can not bite according to Centers for Disease Control and Prevention (CDC). But they can scratch with their legs. And these pests are unhygienic to human society. According to the World Health Organization (WHO).
Types of disease spread by cockroaches-
Cholera 

Dysentery

Campylobacteriosis

Giardia

Leprosy

Listeriosis

Salmonellosis

Typhoid Fever 
2. Termites pest control in Kopar Khairane
Get the best pest control in Kopar Khairane for termites and Deemak. Termites are classified at the taxonomic rank of infraorder Isoptera. 
Especially, these pests are known as "silent destroyers". Because of their ability to eat wood, flooring, and even wallpaper undetected. 
There are about 2,000 known termite species. However, each year, termites cause more than $5 billion in property damage. 
Termites eat 24-hours-a-day, 7-days-a-week. Therefore,  they constantly eating wood and damaging it. 
If left untreated, termites can weaken the wood within your home. Which will be leading to costlier damages.  
Specifically, Deemak or termites are very dangerous pests for wooden. Because they destroy any furniture in a limited time. And even damage your property also. 
In case, If you see termites' symptoms at your home, office, and store. Then, you should contact immediately a professional pest control services provider.  
Maxo professionally controlled these insects for 15 years. So, Maxo can be the best option for pest control in Dombivli or a nearby location in Mumbai.
How to identify termite infestation?
Termites' infestation is usually not seen before heavy damage. Because they live in dark protect holes. Which makes it so hard to find them.
Winged termites are often 1st symptoms of the infestation.

Sometimes brown color lines on the wall, ceiling, floor.

Jammed wooden window and door.

Hollow sound when tapping on wood.

Sometimes they come as white ants.

Even sometimes brown color lines can be seen on the wall.
What is process for termite pest control in Kopar Khairane?
Pest control treatment for termites is not an easy task. So it should be done by a professional or experienced pest control company. 
According to Maxo pest control, termite control treatment can be performed in the below three steps.
First, drilling is the most professional termite control treatment method. Firstly, inspect the infestation area. Then, the technician drills the hole with a drilling machine.
He drills every 1-2 feet gap of distance. The depth of the hole would be 4 to 5 inches. This is the first process in termite treatment.
After finishing the drilling process. Then, Maxo professionals inject the chemical solution. Injecting the chemical with a pressure machine. Because it helps to spread more area into the wall.
After completing the chemical filling process. The technician checks properly to make sure. That every hole has been injected. After that, seals the hole with filler( chemical mixed white cement ). 
Maxo provides the best solution for pest control in Kopar Khairane. Here is the benefit.
During the warranty-free treatment of infested areas.

It will completely control termites.

The highly effective, hassle-free, and safe treatment.
Service time frame and warranty.
The one-year contract includes. One treatment and two follow-ups every 4th-month gap.

One-year warranty service gives full-year protection.
3. Bedbugs pest control in Kopar Khairane
Bed bugs could be the most disturbing of insects. They are extremely tiny and difficult to spot. Our skin can be reddish when bedbugs bite. And It can be a massive nuisance due to bites at night. 
Pest control for bedbugs is very important. Because If we wait a long time. Then It could be more problematic. Maxo pest control in Kopar Khairane
provide the best solution for bed bugs control.
Here are given the service details of bedbugs pest control.
First, our experienced operator will do an inspection. After finding the infestation area. he applies the best chemical solution for bedbugs control.

Maxo pest control professionals use mild odor chemicals.

After completing the first treatment. Maxo provides 2nd-time treatment in 20 days. And in this step, all the remaining bedbugs will be removed.
It is highly effective. So it completely controls the infestation of Bed bugs.

Odorless chemicals will be used. Which will help to maintain the fresh environment of your home.

Don't need to go away during treatment.

It controls 100% of bedbugs.
Service time frame and warranty.
Total 3-time service will be cover in one year.

The second service will be given in 45-day interval.

A one-year full warranty will be cover.
4. Rodent pest control in Kopar Khairane
Rodents are warm-blooded animals. Rodents' Latin name is "Order Rodentia". They can be found throughout the world. They have oversized front teeth, which are helping for chewing. 
Rats chew a variety of items (likes- Paper, food, biscuit, clothes, product). Because of their chewing nature, it can cause heavy damage. 
Maxo pest control in Kopar Khairaneprofessionals not only solves current infestations but also prevent future infestations. So book an appointment for getting the best result. 
It is recommended that contact a pest control company to arrange for treatment. Because if anyone experiencing rodent infestation. 
According to the center for disease control and prevention, Disease can be directly transmitted by rodents. 
Hantavirus Pulmonary Syndrome

Haemorrhagic Fever with Renal Syndrome

Lassa Fever

Leptospirosis

Lymphocytic Chorion-meningitis (LCM)

Omsk Haemorrhagic Fever

Plague

Rat-Bite Fever
5. Bird control services in Kopar Khairane
Bird netting is an effective way to control birds' entry into your beautiful home. In this process, birds will not be harmful. This service gives protection from pigeons, sparrows. Maxo pest control in Kopar Khairane also provides bird netting. 
If a bird enters your home or life. it can be dangerous for your health. Because they carry many bacteria on their body or wings. Therefore you can fall ill. 
Key features of bird netting
Here is the main feature of bird netting services.
High-Density Polyethylene (HDPE) UV Resistant and Highly Durable GARWARE nets will be used.

5 Years Warranty. So no charges in case of complaints*.

Aesthetic appealing. Even almost invisible. And also it comes in  two colors, white and black

Non-rusting stainless steel (SS) wired metal framework for proper fitting and utmost durability.

The nets do not have any harmful chemical repellents or sharp edges that can cause injuries.
Netting for different types of birds
Pigeon Netting: 50mm (2 inches) x 50 mm (2 inches) square gap for pigeons and other similar size birds.
Sparrow Netting: 25mm (1 inch) x 25 mm (1 inch) square gap for sparrows, pigeons, and other small-sized birds.
Damages to the net by rodents and squirrels are not covered in the warranty

If framework or the net damages due to renovations or repair works are not covered in the warranty.

Additional charge for any differences in measurements
FAQ for pest control in Kopar Khairane
Contact Detail For Pest Control in Kopar Khairane
Sunday 09:30am – 06:30pm
Monday 09:30am – 06:30pm
Tuesday 09:30am – 06:30pm
Wednesday 09:30am – 06:30pm
Thursday 09:30am – 06:30pm
Friday 09:30am – 06:30pm
Saturday 09:30am – 06:30pm